Songwriting Workshops!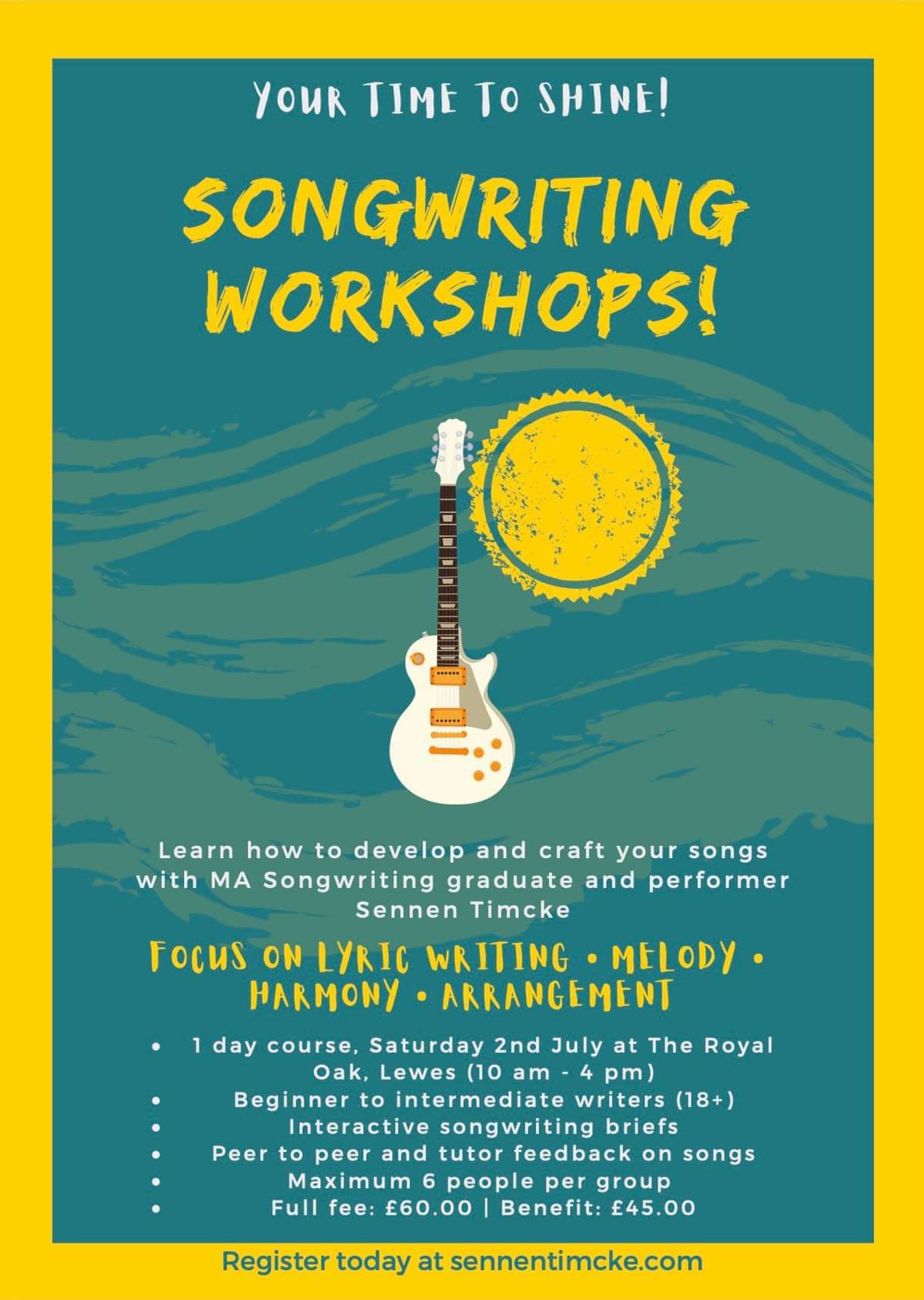 My workshops are a fun, supportive way to learn how to develop and craft your songs using lyric writing, melody, harmony, and arrangement techniques. If you're just starting out, or need some fresh perspective, they will tap into and harness your creativity and equip you with the tools to write songs. All musical genres welcome!
1 day course, Saturday 2nd July at The Royal Oak, Lewes (10 am - 4 pm)
Beginner to intermediate writers (18+) Interactive songwriting briefs Peer to peer and tutor feedback on songs Maximum 6 people per group Full fee: £60.00 | Benefit: £45.00
Email hello@sennentimcke.com to register your place.